Dr. Kavita Rao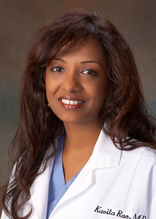 Dr. Rao graduated from Michigan State University's Internal Medicine residency program in 2001. After graduation, she joined Oakwood Healthcare System's Complementray & Alternative Medical Center as an Assistant Director providing integration of internal medicine and traditional Alternative Medical therapies.
In 2007 Dr. Rao began her practice in Pinellas County and is dedicated to providing "Excellence and Compassionate Care" as a primary care/internal medicine doctor in her office, hospitals, nursing homes, and assisted living facilities. She has staff privileges in most hospitals and care giving facilities in Largo, Clearwater, Dunedin, and St. Petersburg. She welcomes both new and current patients to her new office, where most insurances are accepted, as well as providing fee services.
Paula Lewis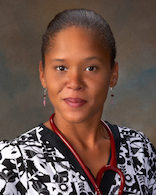 Paula is a graduate of Everest University in Largo, Florida. She came to Gulf Coast Internist in October of 2010 to complete her clinical hours and was then hired by Dr. Rao in November of that same year. Before coming to Dr. Rao's office, Paula was Certified Nursing Assistant working as a med tech in assisted living facilities. She enjoys working with all types of people and is committed to offering the best care.
Jasmina Krivdic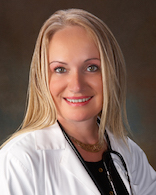 Jasmina graduated from the Ultimate Medical Academy in 2002. She is a Certified Nursing Assistant, Patient Care Technician, Phlebotomist and EKG Technician. She began her career at Palm Garden of Pinellas in 2002; later she joined the staff at Morton Plant Rehab from 2002-09. In 2010, Jasmina became part of the team at Gulf Coast Internist. She is an asset to the practice and speaks English, Bosnian and German. She enjoys using her education and past experience to serve her patients.
Alijana Resic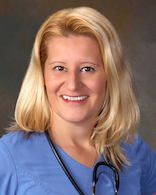 Alijana graduated as a Certified Nursing Assistant from Ultimate Medical Academy in 2002. She has vast clinical experience working for Morton Plant Rehab, Assisted Living Facilities and Rehabilitation Centers over the past 11 years. She is also a Certified Medication Technician and is fluent in Bosnian, Serbo-Croation. Alijana enjoys working with Dr. Rao and the entire team at Gulf Coast Internist.
Ena Krivdic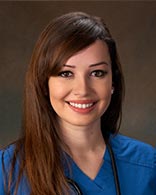 Ena graduated from Clearwater High School in 2014 with the completion of her AA degree the same year. She did early college at St. Petersburg College for two years and is now pursing a degree in health science. Ena is ready to assist patients with her ability to speak Bosnian and Serbo-Croatian as well as being able to provide the best care possible. She is grateful to have an opportunity to be a part of Dr. Rao and her staff's team.
Leonardo Lulgjuraj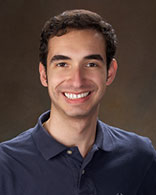 Leonardo graduated from St. Petersburg Catholic High School in May of 2017. He is currently attending St. Petersburg College for his AA, and his plans are to go to med school. Leonardo joined Gulf Coast Internist in October of 2017 as an office assistant. Leonardo is grateful to have given this opportunity. He enjoys working with Dr. Rao and the entire staff.
Victoria Mora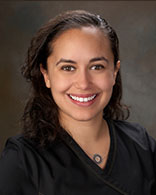 Victoria Mora graduated from the University of Texas at Austin in 2013 with a degree in Dance. Since then, she has been dancing professionally and teaching dance to children and adults in the Tampa Bay Area. She is also attending SPC Gibbs and USF St. Petersburg to finish her pre-requisites to enter the health science field, and she is extremely grateful to have become a staff member of Dr. Rao's wonderful practice.