The Difference Between a Primary Care Doctor and an Internist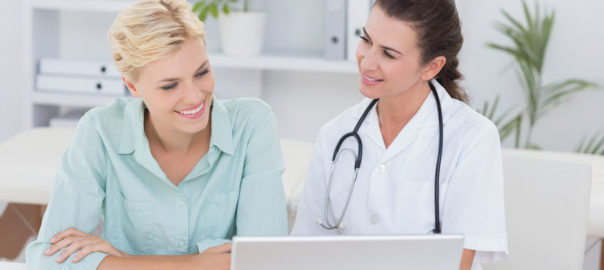 When you are looking for a new doctor, the terminology can be confusing. There are a lot of different doctors with different specialties, and it is normal for the average person to be unaware of what different types of doctors actually do.
What Is a Primary Care Doctor?
When you get health insurance, you are usually required to have a primary care doctor. Many people think that this is a certain type of doctor, but it is not. The term "primary care" simply means that this is the doctor that will be your primary healthcare professional. Typically, all of your referrals to specialists, for lab work, or for imaging will go through your primary care doctor. But a primary care doctor can be an internist, a family practice doctor, a geriatrics specialist, or a pediatrician, depending on the age and situation of the patient.
What Is an Internist?
An internist is a doctor that applies specialized knowledge in the diagnosis and treatment of adults, from simple illnesses to complex medical conditions. Any adult of any age can go to an internist for treatment. Internists are one type of doctor that can be your primary care physician.
Benefits of an Internist
Most patients who go to an internist do so because they specifically treat adults. Because they specialize in a specific age group, they have more expertise in diagnosis and treatment of illnesses and conditions that affect those patients. Having a doctor that only treats adults can also make the waiting room and exam rooms quieter and more pleasurable.
If you are looking for a new primary care doctor, you should consider an internist for your care. Contact us today for more information or to schedule your initial appointment.