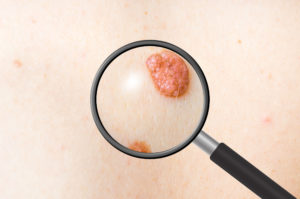 A skin biopsy is the removal of layers of skin for laboratory analysis. This can be done right in your preferred doctor's office and requires no recovery downtime.
Before the Procedure:
Your doctor will assess the area of the skin in question and ask you questions about how the condition developed. They will also review your health history and current medications. You may be asked to stop taking certain medications 24 hours before the skin biopsy procedure.
At the doctor's office, you will be asked to undress and change into a clean gown which will give the doctor easier access to the biopsy site. The biopsy site will then be thoroughly cleaned before a local anesthetic is injected. You will feel a burning sensation for a few seconds before the treatment area becomes completely numb. Read More →