In these times of crisis, it is important that we all work together for the good of the community. When everyone does their part, we can start to flatten the curve and begin making a comeback. Here are some basic things you can do to help slow the spread of COVID-19.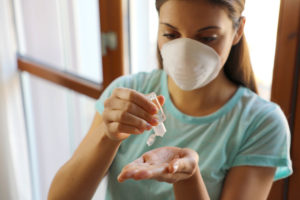 Beware of Deliveries
You want to get as much as you can delivered, but don't forget that whatever you have delivered has been touched by several people before it reaches you — people who are considered essential employees and have constant contact with the public. Your vigilance shouldn't stop when it comes to the door.
Read More