Recommended Vaccines for Adults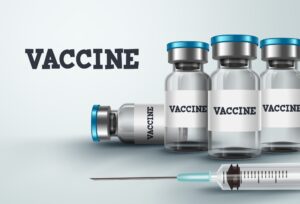 We all remember getting vaccinations as kids, but do you remember the last time you had one as an adult? Adults need vaccinations too, especially as we get older, but some are recommended at all ages. In this post, we'll go through the CDC's recommended vaccine schedule for adults, broken down by category.
When you're ready to get caught up on your adult vaccines, contact Dr. Kavita Rao's office in St. Petersburg for an appointment by calling 727-525-0900.
All Adults
All adults, regardless of age, should receive the following vaccines for optimal health and protection from illness:
Flu – every year

Td or Tdap –

every 10 years

Hepatitis B – if not vaccinated as a child or if at risk of exposure
19-26 Year Olds
Young adults are at higher risk of certain diseases and conditions, so they have vaccines specifically recommended for them:
Ages 50+
Elderly populations also have unique health concerns, so the vaccines recommended reflect those concerns:
Shingles

Pneumococcal Conjugate
Pre-existing Health Conditions
Certain pre-existing health conditions may require specific vaccines, including:
Asplenia

Diabetes Type 1 or 2

Cardiovascular disease

HIV 

Liver disease

Lung disease

Renal disease

Weak immune system
If you have any of these conditions, please talk with your physician about which vaccines are best for you.
Pregnant
Vaccine antibodies can actually be passed along to a mother's unborn fetus, so pregnant women should be sure that during each pregnancy they receive:
Tdap – between 27-36 weeks gestation and even if already received in the past 10 years

Flu
Healthcare Workers
Healthcare workers are at high risk of contracting communicable diseases, so they should be sure to be completely vaccinated to fully protect themselves and their families. At a minimum all healthcare workers should receive:
Flu

Td or Tdap

Hepatitis B

MMR

Varicella

Meningococcal
International Travelers
The vaccinations recommended for international travelers depends entirely on the intended destination. Use the CDC's Vaccine Self-Assessment Tool or speak with your physician about which vaccines you will need to safely travel.
Immigrants
Immigrants coming into the United States will need to get caught up on all recommended vaccines before lawful entry is allowed.
Vaccination Services in Pinellas County
Come see Dr. Kavita Rao, the Gulf Coast's premier internist, for all your vaccination needs. We serve patients all over Tampa Bay, keeping our community safe and protected from preventable illnesses. Call us at 727-525-0900 to schedule an appointment today.