When Should You See an Internal Medicine Doctor?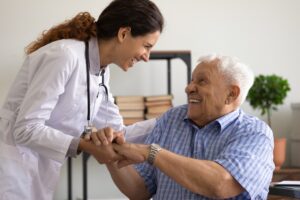 Regular health check-ups are essential for maintaining optimal health and catching potential health issues early. Internal medicine doctors, often referred to as internists, general practitioners, or primary care providers (PCPs), play a pivotal role in adult healthcare. They are equipped to diagnose, treat, and manage a wide range of adult diseases, ensuring you remain in the best of health.
Understanding the Role of Internal Medicine Doctors
Internists are adept at providing care for both common ailments and complex medical conditions. Whether it's a simple cold, flu, or more intricate health issues, they are your go-to professionals. They not only prescribe medications but also ensure you're current with immunizations, including the essential annual flu shot.
Transitioning from pediatric care? It's recommended that individuals start consulting an internal medicine doctor from the age of 18, establishing a long-term health partnership.
Key Services Offered by Internists
Disease Prevention and Health Promotion:

Internists emphasize preventive care, ensuring you're safeguarded against potential health issues.

Chronic Disease Management:

From allergies to chronic conditions, they offer long-term

disease management services

, ensuring optimal health.

Consultations:

Whether it's a sore throat, earache, or stomach upset, internists provide valuable advice and medication prescriptions.
Common Conditions Managed by Internists
High Blood Pressure:

Often silent but dangerous,

hypertension

can lead to severe complications. Regular check-ups can help in early detection and management.

High Cholesterol:

Monitoring

cholesterol

levels is crucial. While LDL cholesterol can lead to blockages, HDL cholesterol aids in eliminating excess cholesterol from the body. Regular blood tests and appropriate treatments can manage this condition effectively.

Allergies:

Allergic reactions

vary in severity. It's crucial to inform your internist about any allergic reactions, ensuring prescribed medications are safe for you.
Trust Dr. Kavita Rao for Your Adult Healthcare Needs in Tampa Bay
Internal medicine doctors are the backbone of adult healthcare. Their comprehensive training allows them to diagnose and treat a vast array of diseases and illnesses. If you're in the Tampa Bay area and seeking a dedicated internal medicine physician, we invite you to reach out.
For residents in and around St. Petersburg or Largo, contact Dr. Kavita Rao's office at 727-525-0900 or contact us online. Let's work together towards your best health.